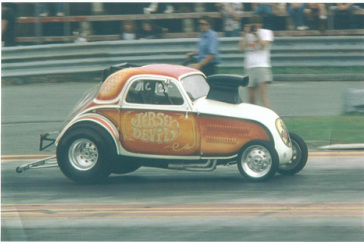 Home of the legendary..........

"Jersey Devil"


Specializing in..........
Modular Ford, LS Chevy, Small-Block and Big-Block Ford, Chevy and MOPAR, Classic Car and especially "Ford Flat Head" Engines!!
---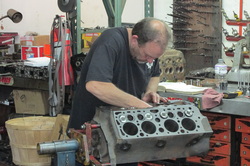 About Bison Engine and Machine

The name Bison Engine and Machine has become synonymous with extreme horsepower applications.

When car builders and car owners are looking to "push the envelope" of power and drivability, they call Bison at 732-938-4180.

Whether looking for 2,000 hp+ race application, a 1,500 hp street application, a professional restoration for a classic car or truck or dependable power for a tuner car or speed skiff Bison Engine and Machine has been building turn-key solutions for super motors since 2001.

Put simply – Rich Bollmeyer is a gear-head. Rich and his staff love high-horsepower performance and always have. It began with the question: "What if…?" and turned into a quest to squeeze every inch of power using innovative thinking combined with proven theory.

Rich Bollmeyer has been in the machine and custom engine business since 1984. He opened the doors at Bison Engine and Machine in 2001. Since then, owner Rich Bollmeyer has created combinations with the passion he had when building hot rods as a teen for his friends.

"That's what keeps us at our best. There is so much to learn. I'm always a student," says Rich. "I eat, sleep, and breathe my profession and want to provide my customers with the best that I can offer.

"There is nothing more satisfying than getting to know my customer and setting out to achieve his or her goals. It's what gets me up in the morning."

---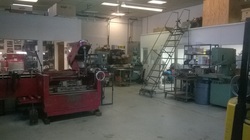 The Bison Engine and Machine shop

Bison Engine and Machine is complete in-house machine shop. Whether balancing, air flow testing, or dyno testing each engine, when you get a Bison Engine and Machine motor it's built in our shop by our technicians. Everyone in our shop is a die-hard engine fanatic with years of experience.

When your job is your passion - the results are evident. We are committed to provide our customer with the best we have to offer.

---
​
5140 West Hurley Pond Road, Farmingdale, New Jersey 07727Dyno on premises * Complete Machine Shop and Engine Building Services *Drag, Oval Track, Street, Tuner, Restorations, Speed Skiff732-938-4180
bisonengine@gmail.com